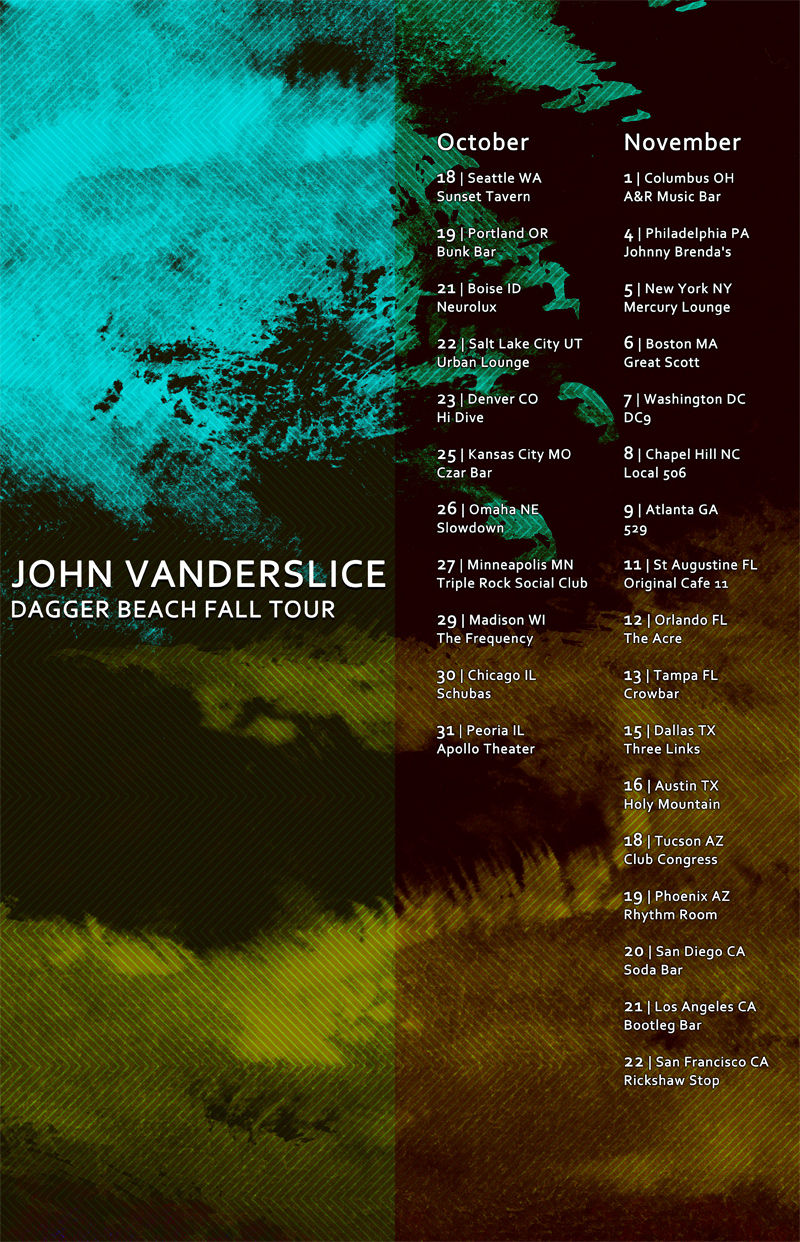 Hello everyone! My fall club tour is happening and all the dates and (some) ticket links are below. This will be my only club tour until 2015 so PLEASE PLEASE come to this if you can. I'm knee deep in building a new Neve studio in Oakland and I'll only be playing living rooms next year.
I'll have the amazing Jason Slota on drums and Moog Source and Tiny Telephone's lovely Jacob Winik on sound.
As always, we'll have amazing support bands, including Samantha Crain, Doe Eye, and Jared Bartman. More bands announced soon!
———————————————————————–
"The AM band was made for you and me" DAGGER BEACH TOUR 
Thur September 5 | Portland, OR
Music Fest NW | Doug Fir
w/ Bob Mould
Fri October 18 | Seattle WA
Sunset Tavern | Tickets
Sat October 19 | Portland OR
Bunk Bar | Tickets
Mon October 21 | Boise ID
Neurolux | Tickets
Tue October 22 | Salt Lake City UT
Urban Lounge | Tickets
Wed October 23 | Denver CO
Hi Dive | Tickets
Fri October 25 | Kansas City MO
Czar Bar |
Sat October 26 | Omaha NE
Slowdown |
Sun October 27 | Minneapolis MN
Triple Rock Social Club |
Tue October 29 | Madison WI
The Frequency | w/ Samantha Crain
Wed October 30 | Chicago IL
Schubas | Tickets | w/ Samantha Crain
Thu October 31 | Peoria IL
Apollo Theater | Tickets | w/ Jared Bartman & Samantha Crain
Fri November 1 | Columbus OH
A&R Music Bar | w/ Samantha Crain
Mon November 4 | Philadelphia PA
Johnny Brenda's | w/ Samantha Crain
Tue November 5 | New York NY
Mercury Lounge | w/ Samantha Crain
Wed November 6 | Boston MA
Great Scott | Tickets
Thu November 7 | Washington DC
DC9 |
Fri November 8 | Chapel Hill NC
Local 506 | Tickets
Sat November 9 | Atlanta GA
529 | Tickets
Mon November 11 | St Augustine FL
Original Cafe 11 | Tickets
Tue November 12 | Orlando FL
The Acre |
Wed November 13 | Tampa FL
Crowbar |
Fri November 15 | Dallas TX
Three Links |
Sat November 16 | Austin TX
Holy Mountain |
Mon November 18 | Tucson AZ
Club Congress |
Tue November 19 | Phoenix AZ
Rhythm Room | Tickets
Wed November 20 | San Diego CA
Soda Bar |
Thu November 21 | Los Angeles CA
Bootleg Bar |
Fri November 22 | San Francisco CA
Rickshaw Stop | w/ Doe Eye