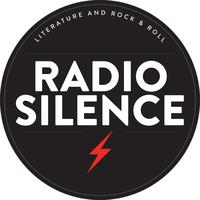 I'm playing a pretty wonderful benefit with Daniel Handler in San Francisco on May 13th at a loft in the Mission. Details below. Tickets are here.
Music!
This event is the record release party for John Vanderslice's forthcoming remake of David Bowie's classic 1974 album Diamond Dogs! JV will perform from the record and from his forthcoming album of originals, Dagger Beach, which releases to the public on June 11. We'll have both records available at the Loft Party for purchase and signing. And as if it couldn't get any better, Daniel Handler is going to bring his accordion and perform a couple songs with JV!? Pat Spurgeon of Rogue Wave will be spinning records for us.
Literature!
Daniel Handler will kick things off with a reading and a bit of conversation before joining JV with the accordion. Daniel is a Radio Silence contributor and author of the novels The Basic Eight, Watch Your Mouth, Adverbs, and Why We Broke Up. As Lemony Snicket, he has written many books for children, including Who Could That Be at This Hour? and The Dark. Daniel's books will be available for purchase and signing.
Food and Drink!
Included in the entry cost is a catered dinner, which will be served from 7-8 pm. Drinks will be served all night, and they're free — beer by Magnolia, wine by Sutton Cellars, booze by Anchor Distillery. The incomparable Daniel Hyatt, formerly of the Alembic and soon to open Roka Akor, will be mixing cocktails.