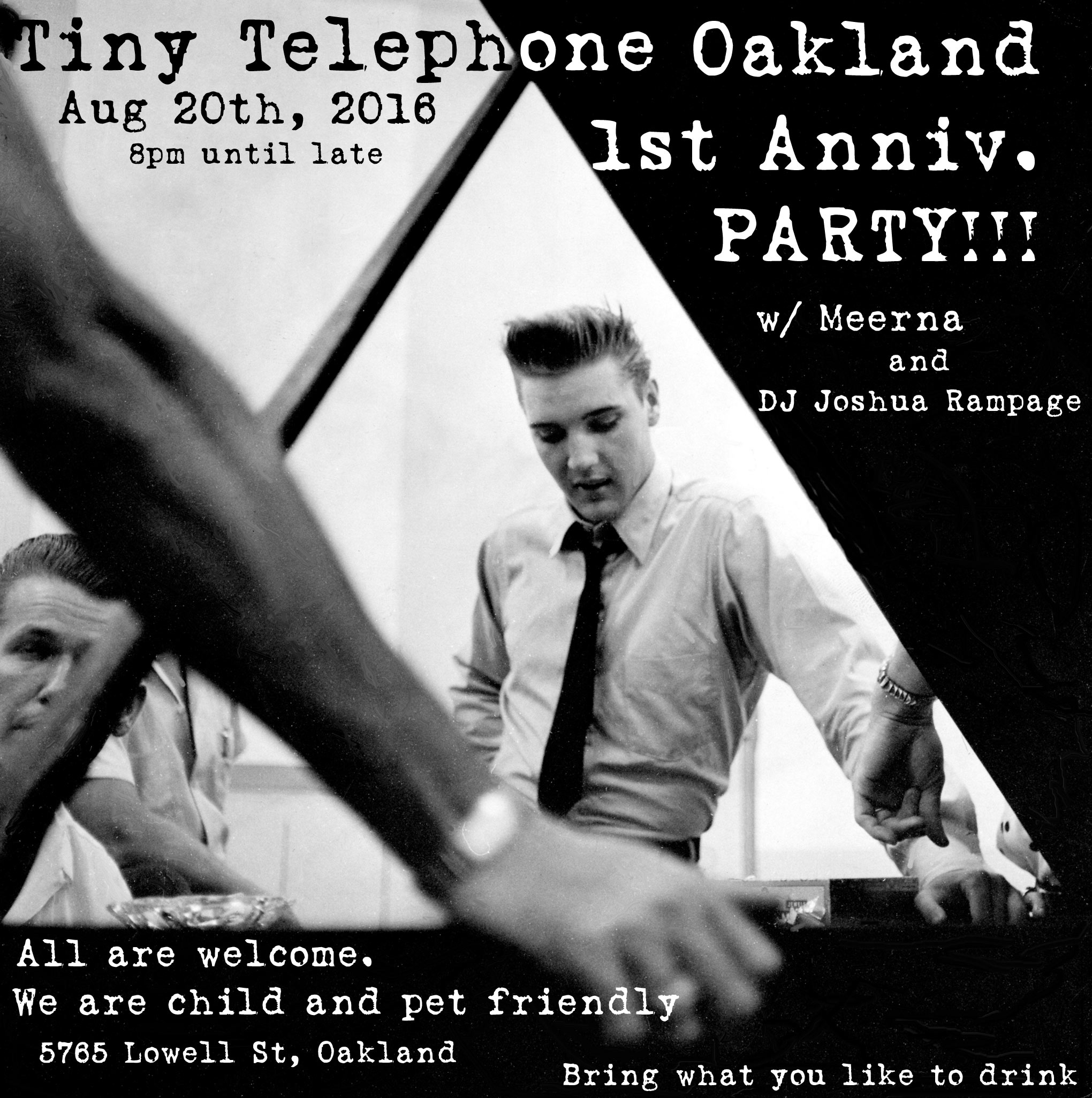 PLEASE come to this. The fantastic Meerna features two engineers from the studio (Rob Shelton and Carly Bond) and Jason Slota on drums. DJ Joshua Rampage is a bad ass. This is going to be a blow out, come early and stay late, it will go past midnight for sure. We'll have free beer 🙂
Tiny Telephone Oakland finally feels dialed in after a year, we'd love to show it to you.
The studio is in North Oakland, there is easy parking here. See you soon!!