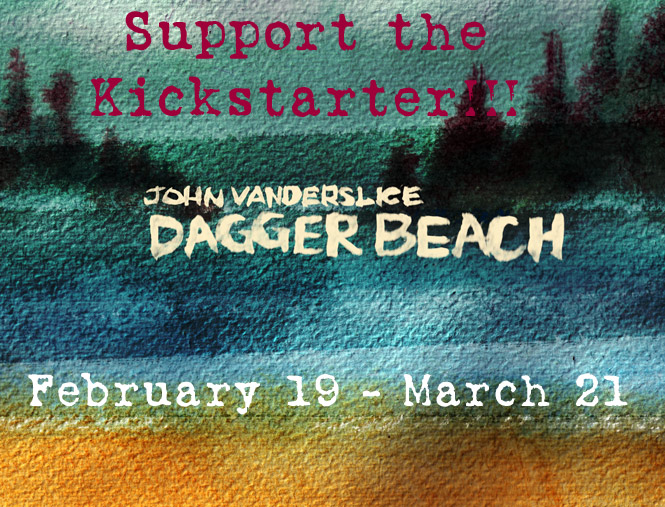 My Kickstarter is ALIVE! My new album, Dagger Beach, comes out in early Summer on my own label, Tiny Telephone. I need your support to help with the enormous costs of self-releasing this record. This Kickstarter is both a fund raiser and a pre-order for the new record.
I am a little fearful of doing this on my own. The cost alone of printing vinyl is around 12k. Speaking of…
The Dagger Beach vinyl issue is a 200g pressing from QRP, the best vinyl plant in the country. It sounds HELLA GOOD. I'm really proud of this record, it's dirtier and weirder than anything I've done since Cellar Door.
I've also made a full-length cover of Bowie's amazing Diamond Dogs. A *very* limited run of 200g vinyl records will be available through Kickstarter as well. We've got two new t-shirts (including an updated version of the famous Library Card), digital downloads and tons more stuff.
Other rewards you may be interested in: LIMITED EDITION SCREEN PRINTS, I WILL MARRY YOU (to another person), HOUSE SHOWS, I WILL PRODUCE YOUR EP, LISTENING PARTY FOR DAGGER BEACH, TINY TELEPHONE / TAQUERIA TOUR in San Francisco, UNRELEASED RARITIES CD, and ohh so many more.
All artwork for the albums, screen prints, t-shirts and more by the great Joe Williams!!